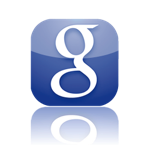 I've been looking for way to whitelist email address in Google App Mail (free edition) for months and finally i found it! Many posts saying that Google App Mail (Free edition) doesnt come with whitelist feature, thank god i manage to find one! Many times, my friends' email went into spam folder and i didnt even notice for weeks and end up giving me trouble. Few weeks ago, I tried to whitelist all the trusted email address and so far none of the email went into spam folder yet 🙂
To whitelist email address in Google App Mail (Free Edition), follow the steps below:-
Login to your Google App Mail thru web interface, then click on "Settings" at the top right of the screen and click on "Filters" tab
Click on "Create new filter", now enter the email address that u want to whitelist into the From: or To: field, depends on your criteria and click "Next Step".

Now you tick "Never send it to Spam" and click "Create Filter"

Done. you just whitelist an email address and the email will never go into Spam folder!
---
Share this with your friends:-