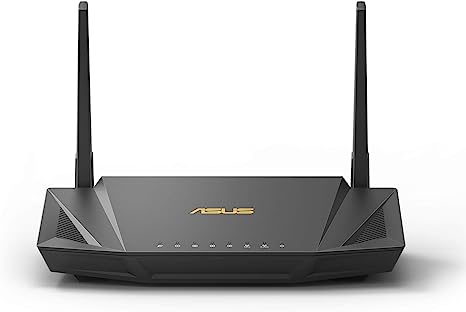 I got this ASUS RT-AX56U two years ago while my old TP-Link keep rebooting randomly. I got this router at a 30% discounted price during a online marketplace sale. I'm quite happy with the price i get. Three days after that i got the parcel and start to setup the new router.  The setup process for this new ASUS RT-AX56U is simple and everything was done within 15min.
Daily Usage
In term of usage, we work from home since covid. So here are the things that we do daily: web browsing, instant messaging, teleconferencing, mobile gaming, video streaming, VPN, SSH and FTP.  Total device ranging from 8 to 15.
Browsing
i got a very smooth browsing experience. The respond time (If you notice, every time you click on a new link, there is a "Waiting for www.asus.com …." ) is way shorter than my previous old router.
AiProtection
Few days later, my wife receive a share link from one of her friend. When my wife click on the link, it shows the site is being blocked due to malicious site detected. This is a great feature for non-tech savvy user.
WiFi Coverage
This router come with 2.4 GHz and 5 GHz. Because my head is quite sensitive towards 5 GHz raiod, i disable the 5GHz since day one. I only turn on 2.4 GHz  WiFi at home and the coverage is superb! It manage to fully covered a 1,200 sqft apartment. So far, i didn't find any blind spot in my house although i just put my router on the floor. (I know i might get a better performance if i put my router on a higher position)
AiMesh
Although this router come with AiMesh, my house is not big enough to play with the AiMesh. Let me check with my neighbours if anyone want to test AiMesh together in the future.
I'm very satisfied with the overall performance, and the router is still in good condition. I would say it can still last for another 5 years and it still can fulfil my networking needs.
---
Share this with your friends:-