You can format your external hard disk for Mac and Window. To format hard disk that usable for Mac and Windows, you need to select "MS DOS File System" for formating your hard disk.
To format your hard disk for Mac and Windows on Mac follow the steps below:-
Go to Finder -> Application -> Utilities
Double click for Disk Utility
Select the external Hard Disk you wish to format at the left column
Click on the Erase tab
At the "Volume Format" select "MS-DOS File System"
If you confirm to format your hard disk for mac and windows, Click on "Erase" button.
Pop up window will ask to verify the erase procedure. Click the erase button again in the window to start the erase process.
* All the data in the external hard disk will be permanently removed after this steps.
Once the erase process finish, your external hard disk may be able to use in Mac and Windows.
P/S: This tutorial is also suitable for format thumb drive to be used on Mac and Window.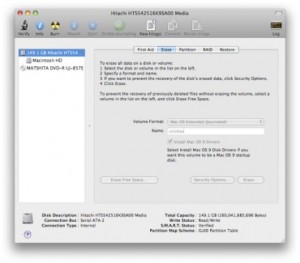 [tags]format hard disk, format hdd, formatting hard disk, hard disk mac, format hard disk mac[/tags]
---
Share this with your friends:-