Years ago Google and Microsoft already announce discontinue the free email hosting for custom domain. If you host your custom domain email with Google and Microsoft then probably you are moving to paid email hosting or gmail.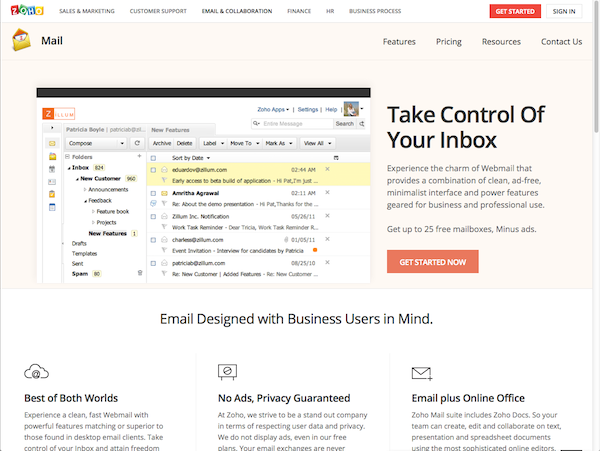 If you are thinking to host your own domain email for free, then this is a good news for you. Zoho Mail is providing free email hosting for custom domain! The free package includes:-
– 5GB mailbox / user
– 5GB Docs Storage (Shared)
– maximum 10 users (you can earn more thru referral bonus!)
– support up to 1 domain
– Online Office app
– Desktop Doc Sync

Zoho Mail features includes ad-free, multi-level folders, rules and filter, threaded view, POP3, IMAP, iOS and Android app and etc.
Free email hosting that come with all the above features is a great great deal! Wait no more and signup now.
Zoho Mail URL: https://www.zoho.com/mail/
If you would like to be my referral, leave a comment below and i'll send you the invitation email 🙂
For those who want to claim the free user bonus, remember to send the original invitation mail to referrals@zohomail.com to claim the bonus users! click on "Control Panel" at the top right -> "Mail & Docs" -> click on "Bonus Users" at left panel -> click on "Claim Bonus Users" tab at top of the right panel. Then fill up the form and you will be able to claim the free bonus users!
For more details info visit the referral page
---
Share this with your friends:-