Sometimes i'm sure you might think if you can adjust your Mac fan speed so that your Mac can run more cooler! The answer is yes, you can adjust your Mac (Intel) fan speed! smcFanControl is a Mac fan control application that allow you to preset several fan speed profile to meet different situation.
I'm using this fan control app for quite some time, whenever my Mac temperature increase, i'll increase my fan speed to a higher RPM. Normally i can see a drop in temperature wthin 5 minutes. Unless i've few movie application running at the same time, else my Mac can be cool down within 10 min.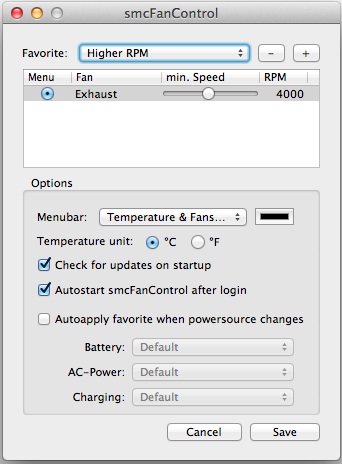 If you have not heard or install smcFanControl before, wait no more, smcFanControl is a free application! Download and install now to make your Mac run more cooler!
---
Share this with your friends:-